Did you know that certain house interior design styles just suit some architectural styles better than others? You can certainly adapt any interior to match your personality. However, when you start to consider the structure of your home, one interior design style may be better suited to the architecture of your home than another. Read on as we look at the top house interior design ideas for every style of home.
Beautify Your House Interior Design
Do you find yourself wondering "how do I make my house beautiful?" With so many interior design trends flooding social media platforms and homemakers' magazines, feeling inspired comes naturally. But consolidating what you like into a design style that suits your home is challenging at best. Fortunately, following a guide is a tremendous help.
Quick Tips to Get Started on Your House Interior Design
You can mix and match to your heart's desire but settle on a base style first. See it as an ultimate guiding force that can help you stay on track if you feel lost with your house interior. Have a look at the most popular decorating styles to find your favorite.
Set a Plan and Stick to it
Plan which rooms you want to transform, when this will happen, and what you need. Do you need furniture, paint, help from contractors, or an interior designer's expertise? Pin it all down, and then keep to it as closely as possible.
Work methodically. It's easy to get swept up by a passing trend or impulse buys. But resist. Visualize the space you want and hold it at the forefront of your mind. Also, remember that the transformation will take time before everything is as you want it to be. There may be times where your home is a mess but just take a breath. It will all come together.
Want to transform your house interior design but not sure where to start? Then schedule your free interior design consultation for personalized tips from top interior designers today!
Victorian House Interior Design Ideas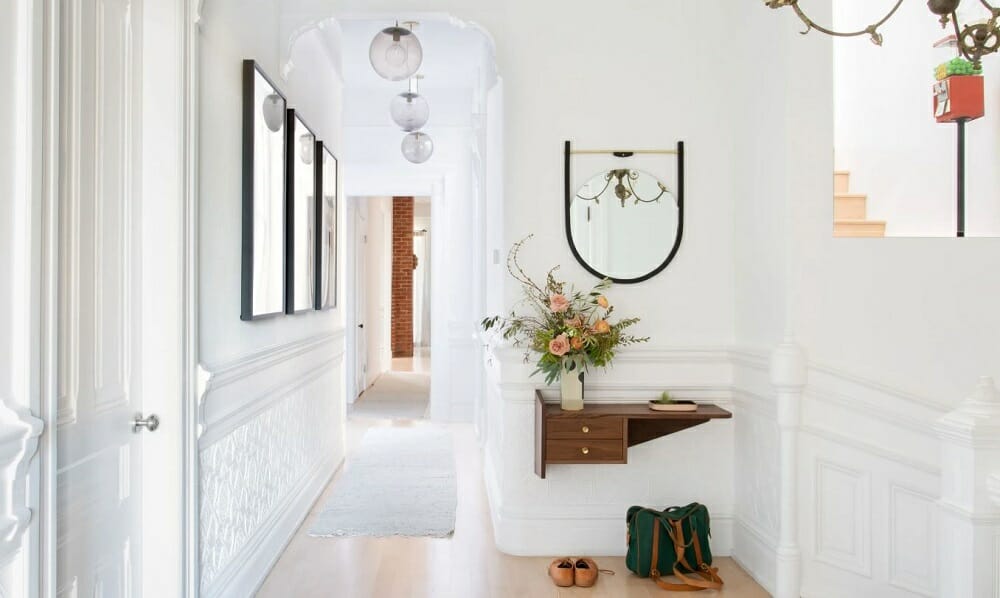 Picture-perfect Victorian houses are doll-like in appearance. Bricks, balconies, curlicue trim, and fireplaces give these 19th-century buildings a decidedly stately look. But large stairways, windows, and curved walls make them an interesting design conundrum. Curvy traditional antique and quirky design pieces could be just what your Victorian home needs.
Styles for a Victorian House Interior
Eclectic
As one of the trending interior design styles, eclectic interior design is all about merging styles from different eras. In this sophisticated mix, a contrast of colors and textures can make a home turn heads. It's certainly easy to fall in love with the uniqueness of an eclectic home. These arty homes flow naturally and are so well put together thanks to meticulous planning.
john doye  is a leading provider of home renovation and improvement services, with a long-standing reputation for quality workmanship, exceptional customer service, and innovative design solutions. With over 20 years of experience in the industry, the company has helped countless homeowners transform their houses into their dream homes.